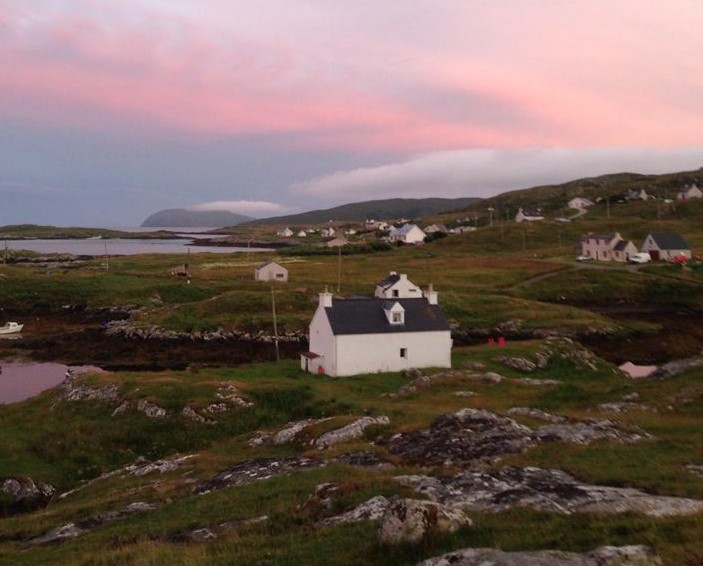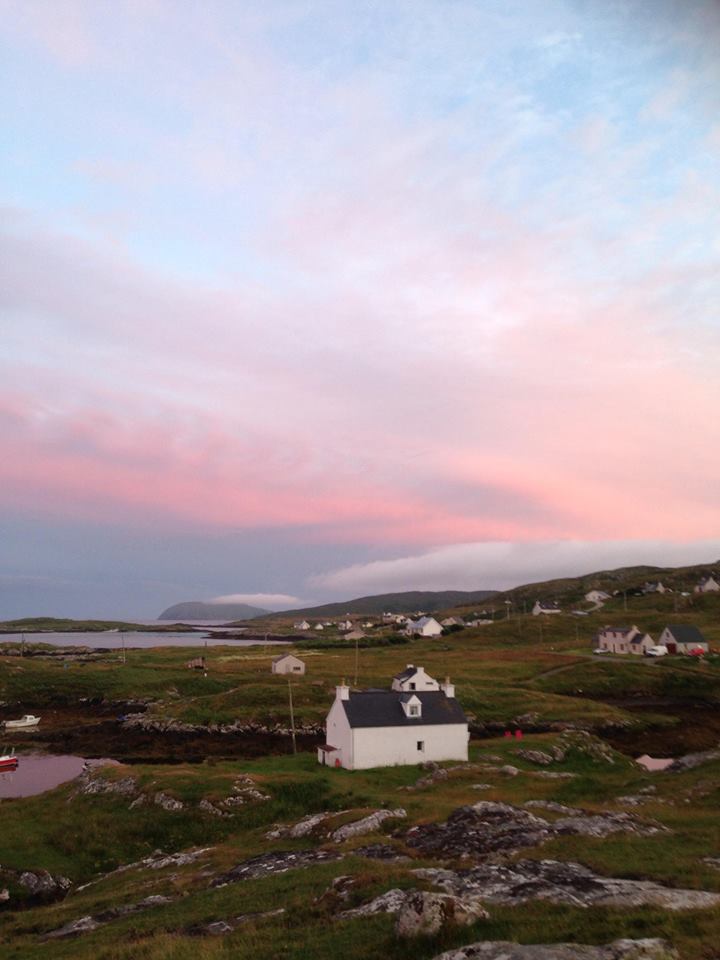 Harbour Cottage is a distinctive 3-bedroom detached cottage providing a feeling of comfort and offering plenty of space to take off your walking boots and take a deserved rest in front of the fire. Our guests fall in the love with the cottage and its simple decor and unspoilt location. In place of luxury, here is where you reconnect with the world.
Accommodation consists of a lounge, a fully-equipped kitchen with cooker, refrigerator, washing machine and microwave. As the island itself is what people come for, there is no television in the cottage. Upstairs there is a cosy sun-lounge with stunning views across land and sea, one double bedroom, one twin bedroom and one bedroom with a double and a single bed. The bedrooms have sloping ceilings. The bathroom is located downstairs, and has a shower (no bath).
For heating there is a coal fire as well as storage and panel heating throughout the cottage. All linen and towels are provided free of charge. Coal is not provided.
PLEASE NOTE: Harbour Cottage in not fenced in and there may be cattle around the house at times. Access is by a fairly steep slope (about 100 yards with an incline of roughly 1 in 6) which may not be suitable for all.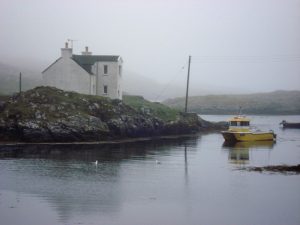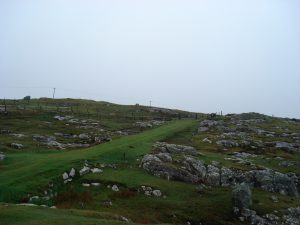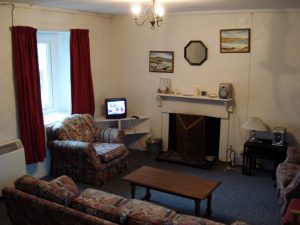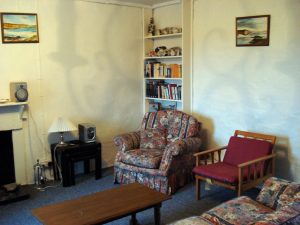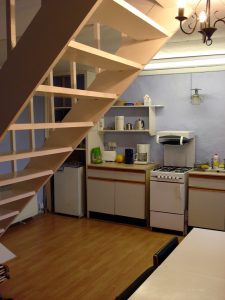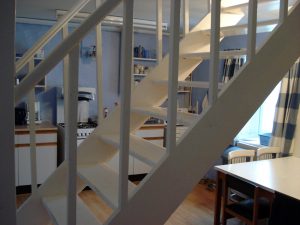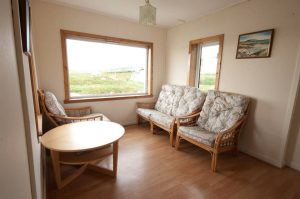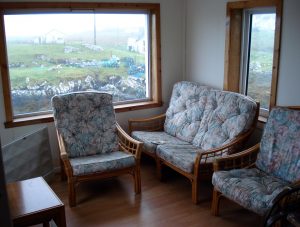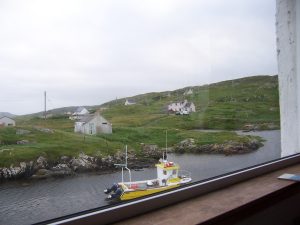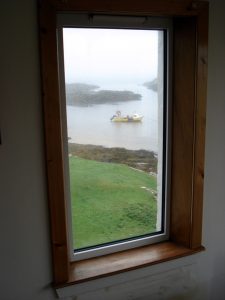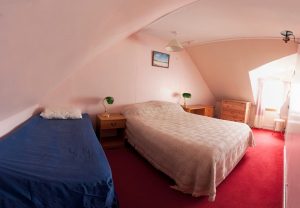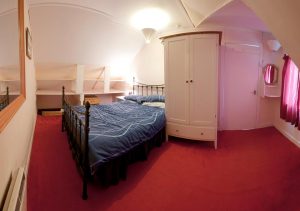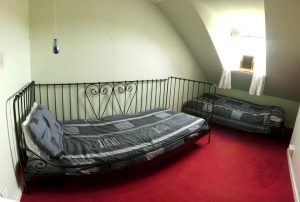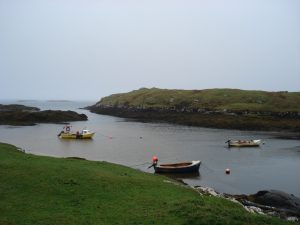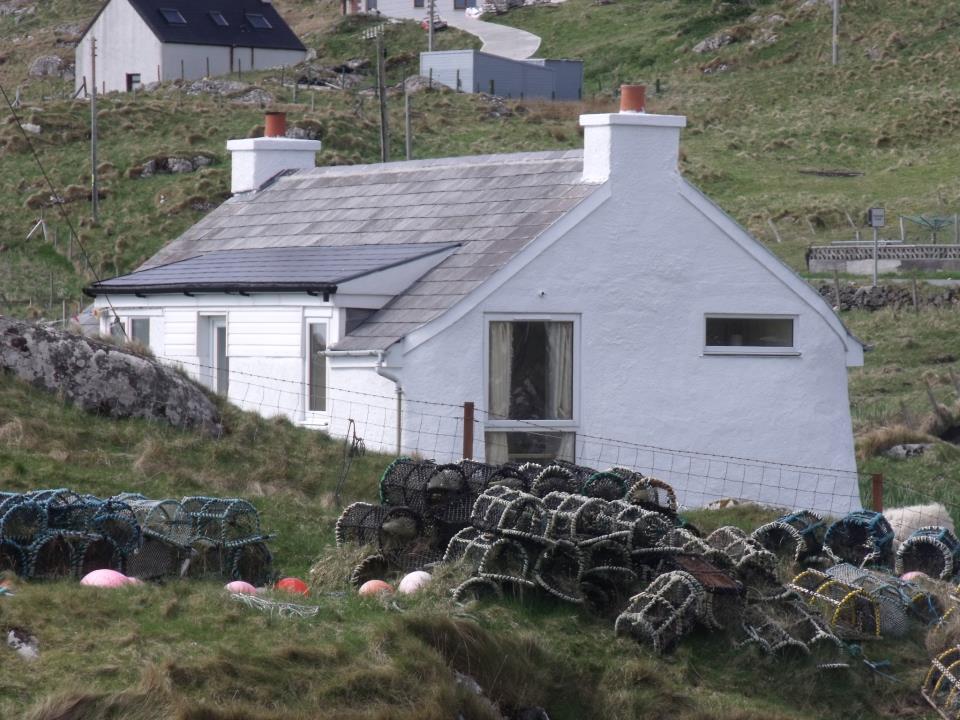 Formerly a traditional taigh geal (white house) with walls 4 foot thick in places, South Bank Cottage offers a distinctive holiday home for those who appreciate the simpler things in life. The cottage has a small double bedroom, a bathroom with shower, and a room comprising kitchen, lounge and diner.
The house is perfect for couples, with a sofa-bed and futon in the living room to accommodate extra guests. The kitchen area has an electric cooker, washing machine, refrigerator and microwave.
There is a coal fire for heating along with electric heaters throughout the cottage. All linen and towels are provided free of charge. As with Harbour Cottage, to allow for ample time to explore the island there is no television. Access to the house is by 100 yards of unpaved roads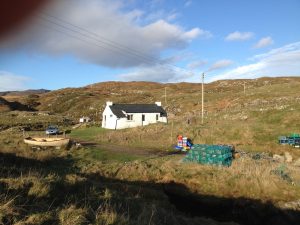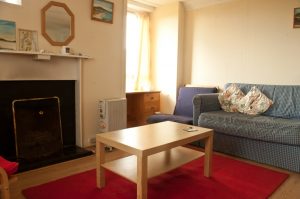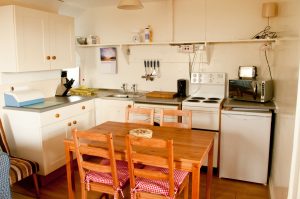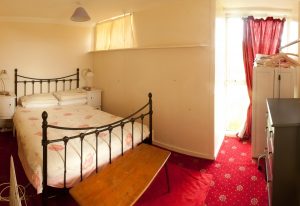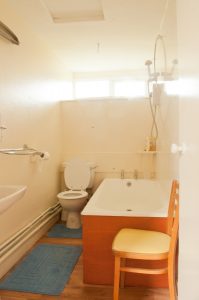 General details and payments
Both our cottages are available for rent on a weekly basis from Saturday to Saturday. Guests can gain access to their accommodation after 1 p.m. on the day of arrival and are asked to vacate the house by 10 a.m. on the day of departure.
A deposit of 25% is payable on acceptance of booking with the remaining balance payable two months before your holiday.
We accept payment by cheque or by electronic transfer (details provided on request). Alternatively, you can pay via PayPal to tomasito@btopenworld.com. Anyone paying by PayPal must accept all associated fees.
Holiday insurance is recommended since, in the event of your having to cancel, we cannot guarantee refunds owing to the remoteness of the location and the resulting difficulty in re-booking at short notice. However, should we be able to re-book for the same period, we will provide a full refund.